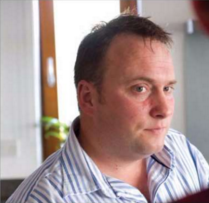 ABOUT Mannion Passive House Builders Ltd.
      "Recognising the future of construction, I established Mannion Passive House Builders Ltd., with a vision to be a leader of energy efficient building. 
      At Mannion Passive House Builders, we work closely with architects and their clients to bring architectural drawings to life, bringing a level of construction expertise that ensures  maximum comfort, at cost effective prices." Cyril Mannion
MANNION PASSIVE HOUSE BUILDERS…
Galway based residential and commercial general building contractors, for new builds and renovations. With unrivalled expertise, building to low energy standards throughout the West of Ireland and Dublin long before the competition.
are among the first builders in the Republic of Ireland to build to the Passive House Standard, independently certified by the Passive House Institute, Darmstadt, Germany
one of the first contractors to build under the SEAI House of Tomorrow initiative, building the equivalent of BER A rated houses in 2007 , long before the BER was introduced and building regulations required the equivalent of BER C rating
are among the few contractors to have achieved certification on more than one building registered on the International Passive House Database
have built 25% of all certified passive houses in Ireland, and
consistently achieve excellent air-tightness testing results that are a testimony to the exceptional quality of work.
Mannion Passive House Builders have the expertise to build to the highest standards of quality and energy efficiency.
Check our testimonials to read some comments that architects and their clients have to say about projects completed to date. And also projects, for samples of the high-quality finish and excellent performance of air-tightness testing of completed homes throughout Galway, Limerick and Dublin.
WHY CHOOSE US FOR YOUR PROJECT?
TECHNICAL EXPERTISE
At Passive House Builders, we have extensive expertise in building energy efficient buildings and have experience of multiple building systems. We have the understanding and experience of combining the key components of building to a very high level of comfort, demonstrated by achieving certification to passive house standard in many projects.
We have built over 20 BER A3 rated homes, 25% of Ireland's certified passive buildings. We have also built timber frame certified passive buildings and have achieved air-tightness as low as 0.3 ACH.
Don't just take our word for it, see our projects for details of their performance and testimonials from clients and architects we have worked with.
TURNKEY SOLUTIONS
For residential or commercial new builds and renovations from Dublin to Galway and throughout the West of Ireland. We can provide a turnkey solution, meticulously managing the project from start to finish. Regular site visits and regular communication with the architect and client throughout. We set milestones and stick to them, using PS Project and other project management tools to ensure our projects are completed within budget and on time.
We can also provide a tailored finish for any project. We are happy to discuss these options and help you make the right choice for your project, call us today.
See our testimonials for client satisfaction in previous projects in Galway, Limerick and Dublin.
CUSTOMER SERVICE
At Mannion Passive House Builders, we believe communication between the client, architect and us is key to delivering customer satisfaction. Open lines of communication ensure the project runs efficiently and effectively throughout all stages. This is maintained by regular site visits, weekly emails and telephone conversations. We have monitored the performance of projects with data loggers for a period of up to three years after completion, to verify their performance.
Don't just take our word for it, read what our testimonials, or contact us to learn more about our completed projects.
QUALITY
At Mannion Passive House Builders, we believe a quality focused approach is the only way to deliver an airtight building. We have never had an air change per hour result less than 0.6ACH (certified passivhaus standard).
All our employees and subcontractors have trained in the principals of passive house building. An educated workforce is the key element in producing a quality product. See our credentials for further information.
Contact us to discuss your project