Mannion Passive House Builders, founded by Galway native, Cyril Mannion, provides building contractor services from Dublin to Galway and throughout the West of Ireland.
We have earned the reputation for being the forefront of constructing A Rated, Low Energy and Passive buildings, achieving high-performance energy efficiency at cost effective prices.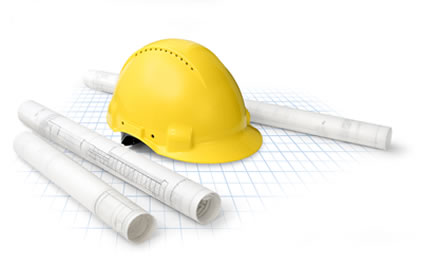 Why Choose Us?
We are passionate about bringing Architectural drawings to life, managing every project to deliver the highest quality of work on schedule and within budget.
Experienced team with 35 years plus in the industry
Range of tailored services and building systems
Reputation for being at the forefront of low energy building
Project management to delivery highest quality finish
Quality Constructor
Contact us today to discuss your project
NEW BUILD PROJECTS
We offer full Building Contractor services with a range of building system and building finish options for construction to a number of low energy building standards to guarantee satisfaction for our clients.
REBUILD/RETROFIT PROJECTS
We offer Building Contractor services with the expertise to retrofit appropriate key components of an energy efficient build, also to suit any project striving to achieve certification to EnerPhit standard.
COMMERCIAL BUILDING SERVICE
We also provide contracting services for commercial projects, please see our sister company Mannion Build Expertise for further information.
Building Contractor Company in Galway
Mannion Passive House Builder has over 35 years' experience in the construction of buildings and houses in Galway, West of Ireland and beyond. We have delivered various project sizes.  Our company is one of the best-known Galway Construction Companies providing new construction, refurbishments, upgrades, groundworks for residential, business and the commercial sectors. Among all the leading and expertise Construction Companies in Galway, Mayo, Clare, Limerick, and the west of Ireland, we are a one-stop solution for all kinds of A2 rated NZEB Building Services in Galway providing increased energy efficiency buildings at cost-effective rates.
At Mannion Passive House Builder, we directly monitor every project established by our House Builders in Galway and nothing is accepted unless it reaches our highest expectations. All the buildings, designed by our A2 House Contractor in Galway, are of modern design and have an A2 Energy Rating. Our team of professional and reputable Builders in Galway includes architects, developers, and manufacturers to ensure that the building is of outstanding quality, forming the vision of innovation that is desired. Our team of professional plumbers, architects, craftsmen, interior designers, and engineers are all willing to assist with the project twenty-four seven.
With us, you can also employ a highly skilled Commercial Building Contractor in Galway to facilitate you to make your perfect workspace. We are a full-service business, that can take account of every detail of workplace remodeling, adding extensions or refurbishing the premises. Also, our School Building Contractor in Galway has the required experience, skills, resources, knowledge, and dedication to provide an outstanding school building project.
Our experienced Construction Contractor in Galway team is prepared to support you by developing customized project management approaches and ideas both for macro and micro building projects. As a Client-focused company, we seek to achieve and exceed the Customers' expectations for all contracts we undertake. Also, we are amongst the largest Building Contractors in Galway, well known for offering the most affordable and high-quality facilities.
Bringing Architectural drawings
to life since 2007
Working with Architects and their clients to deliver superior levels of comfort and low running costs
through our expertise and passion for building to the highest standards.
"The Mannion Build team were great to deal with, always accessible and had loads of valuable advice on all aspects of the build.
Their workmanship is really excellent; we have had lots of compliments on the high quality of the finish"
Oliver Hogan, Owner Windward Motors Ltd
,
"Cyril has a phenomenal amount of knowledge and great project management skills which brings control on site. This was very good for me as an architect, because he asked the right questions at the right time to get the job done. These skills combined with his excellent tradesmen, brings a very high quality of work.
Working with Cyril was such a good experience, I can honestly say that after 25 years in the industry, if every building contractor was as reliable as Mannion Passive House Builders, I could charge my clients half what I do!"
Michael Conroy
Architect, Michael Conroy Architects, Limerick
"We found the Mannion Passive House Builders team very efficient. Though challenged by bad weather and a complex plan, the build was completed to our satisfaction within ten months.
We'd highly recommend Mannion Passive House Builders for making every effort to achieve our comfortable, draft-free home which is finished to the highest standard."
Karina & Michele Heaslip
,
"The reliability and quality of the work Mannion Passive House Builders delivered was exceptional. The standard of finish they achieved was down to careful consideration and planning on how all surfaces were to meet. Cyril had an excellent team of tradesmen and was able to spot issues ahead of time, the result is a seamless look far exceeding my expectations.
I also found Mannion Passive House Builders were very fair on cost, there was no playing games, this is very unusual in my experience. The only cost deviations arose where we made changes as the project progressed and the keys to the house were delivered the week they were scheduled.
I would have no hesitation in recommending Mannion Passive House Builders, Cyril's integrity is second to none, if I was to build another house I wouldn't even go to tender, I would just give the contract to Cyril"
Peter Donnelly
EnerPHit Home Owner, Donnybrook, Dublin 4