ARCHITECT, CERTIFIED PASSIVE HOUSE
"Cyril has a phenomenal amount of knowledge and great project management skills which brings control on site. This was very good for me as an architect, because he asked the right questions at the right time to get the job done. These skills combined with his excellent tradesmen, brings a very high quality of work.
Working with Cyril was such a good experience, I can honestly say that after 25 years in the industry, if every building contractor was as reliable as Mannion Passive House Builders, I could charge my clients half what I do!"
Michael Conroy
Architect, Michael Conroy Architects, Limerick
CERTIFIED PASSIVE HOME OWNER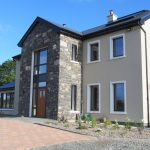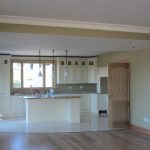 "We already had planning permission when I initially contacted Mannion Passive House Builders to do PHPP on the design. My wife, Sharon was not convinced about building a passive house but we visited 2 completed Certified Passive Houses and her confidence was built up.
Cyril suggested some design changes, and in consultation with the architect and ourselves, removed some features that were unnecessary, this saved us money and improved the layout and performance of the house. A strict deadline was in place for the completion, and this was met, there are no settlement cracks worth mentioning.
The temperature in the house is even throughout day and night. The comfort levels are such that I can say we will never live in anything put a passive house for the rest of our days."
Ronan O'Connor
Co. Limerick, Certified Passive House Owner
"Cyril is very knowledgeable, not only about managing a project, but also about sustainability and building performance. He is particularly good at what he does and he takes great pride in his work.
He is contentious and thorough at all stages of the project. My client was entirely satisfied with the quality of his work, and I'll certainly be looking to work with Cyril again."
Adrian Hill
Architect MRIAI, RIBA, Adrian Hill Architects
"I felt very strongly that I didn't want to live in a draughty house. At the tender stage, Mannion Passive House Builders had been recommended to us and they won the job due to their energy efficiency expertise. Cyril and his team were a pleasure to have around and their reliability was just fantastic.
MHRV is like an invisible pair of lungs for the house, there is no noise and there is very little dust, even immediately after we moved in, people said we would be hoovering up dust for years, that usual level of dust did not happen.
There was no drama with our foreman, Mark, I believe people don't do their best work if there is tension, there was always a nice atmosphere on site. There were no serious issues, the house is fabulously finished, it is everything we expected and more, there have been no issues, we haven't had to call them back."
Sinead Herlihy
Low Energy Home Owner, Rathfarnham, Co. Dublin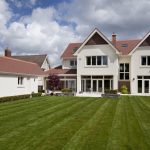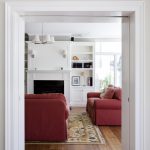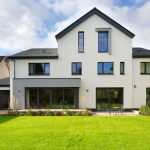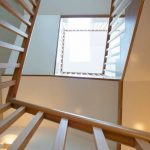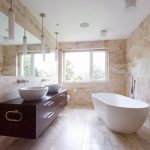 "The reliability and quality of the work Mannion Passive House Builders delivered was exceptional. The standard of finish they achieved was down to careful consideration and planning on how all surfaces were to meet. Cyril had an excellent team of tradesmen and was able to spot issues ahead of time, the result is a seamless look far exceeding my expectations.
I also found Mannion Passive House Builders were very fair on cost, there was no playing games, this is very unusual in my experience. The only cost deviations arose where we made changes as the project progressed and the keys to the house were delivered the week they were scheduled.
I would have no hesitation in recommending Mannion Passive House Builders, Cyril's integrity is second to none, if I was to build another house I wouldn't even go to tender, I would just give the contract to Cyril"
Peter Donnelly
EnerPHit Home Owner, Donnybrook, Dublin 4
CERTIFIED PASSIVE HOME OWNER
"From the outset, I wanted to build a passive house and thoroughly researched the options, even exploring possibly shipping a kit house from Germany. I met Cyril and felt he was very responsive and had great ideas, there were no other building contractors under consideration for this project.
Cyril knows how to deliver a quality product, the finish and detail is very good, in this type of house this was essential to achieve the crisp look.
I would recommend to anyone to build a passive house, they give a superb level of comfort the house is quiet with a consistent warmth throughout, this gives a feeling of wellness, people notice it when they walk in the door.
Our house was finished on time and within budget, I would absolutely, highly recommend anybody to work with Mannion Passive House Builders."
Scott Cook
Passive Home Owner, Athenry, Co. Galway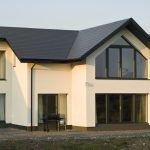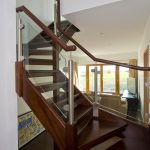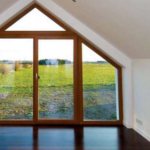 "Mannion Passive House Builders' extremely good reputation preceded them. They are extremely professional and helpful.
There were no issues at all with cost variation for my client, which is very unusual.
Their approach to work and attention to detail means everything is done right and the standard of finish was excellent. We will almost certainly be working together again in the future."
Ciaran Tobin
Architect, MRIAI, Architecture Energy Ltd
"We have had absolutely no issues whatsover with the work that Passive House Builders did, everything Cyril said about the performance of the house has come true. Cyril was very helpful, he gave lots of advice on reducing the whole cost of the build from a design perspective.
We were very happy with the quality of the workmanship from start to finish and would have no hesitation in recommending Mannion Passive House Builders. If we were was ever to build another house, we would get Cyril to build it, he was really easy to work with."
Seamus Geraghty
Co. Galway, Spideal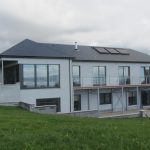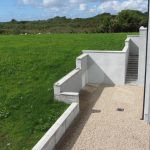 "When looking for a builder we asked around and found that Cyril had a very good reputation in the trade. On initial contact I found him to be very enthusiastic, informative and co-operative even prior to tender. His tender was also very competitive and his proven experience and knowledge of passive and low-energy building led us to hire Mannion Passive House Builders.
It has turned out to be a very good decision. Cyril and his colleagues have proven excellent to work with. There will always be some issues on a project of this size but they were dealt with quickly, thus preventing them from becoming major problems. All subcontractors hired by Cyril are of high quality and he was also flexible in working with sub-contractors we had already engaged. The fact that the air-tightness exceeds Passive standard is proof of his attention to detail, insistence on quality and his co-ordination and project management skills. He is also very reliable in adhering to agreed costs and timelines. I would highly recommend Mannion Passive House Builders."
Ollie Rooney
Low Energy Homeowner, Portumna, Co. Galway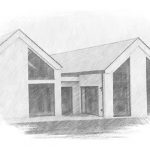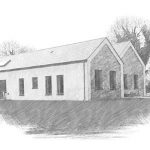 CERTIFIED PASSIVE HOME OWNERS
"We found the Mannion Passive House Builders team very efficient. Though challenged by bad weather and a complex plan, the build was completed to our satisfaction within ten months.
We'd highly recommend Mannion Passive House Builders for making every effort to achieve our comfortable, draft-free home which is finished to the highest standard."
Karina & Michele Heaslip
,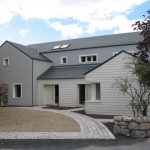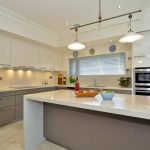 CERTIFIED PASSIVE HOME OWNER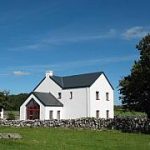 "It's a lovely house to live in, there are no big fluctuations in temperature, it's really comfortable.
Mannion Passive House builders were great to work with, their staff treated everything like it was their own.
I couldn't recommend them more highly."
Passive House Owner
Oranmore, Co. Galway,