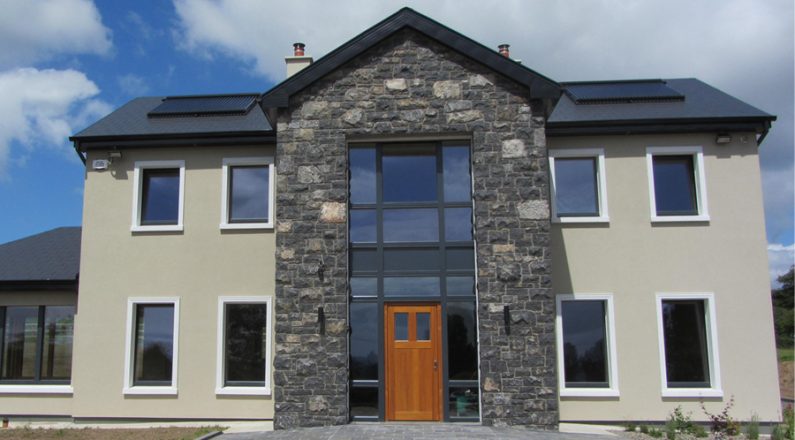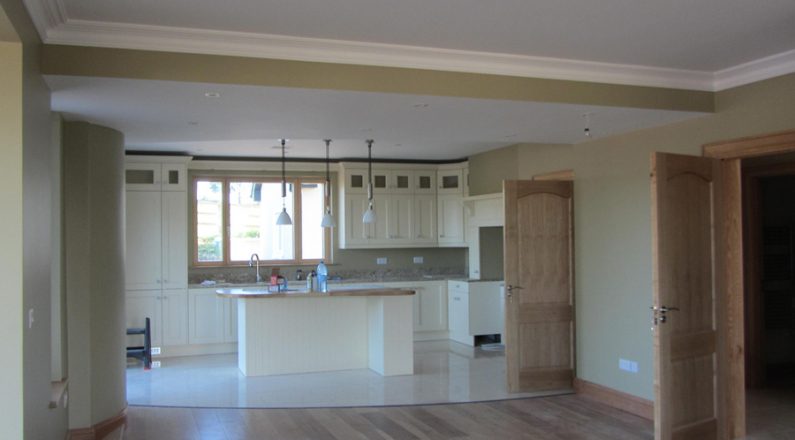 PROJECT DETAILS
Clients: Ronan & Sarah O'Connor
Architect: Michael Conroy MRIAI, Architect, Michael Conroy Architects, Limerick
PHPP: Mannion Passive House Builders
Certification: International Certified Passive House Database ref 2472
PROJECT DESCRIPTION
Limerick's first Certified Passive House had secured planning permission before Mannion Passive House Builders were contracted to complete the build. We worked closely with the Architect to complete this project on time and within budget.
This project was a masonry build that included solar panels, a solid fuel stove and rain water harvesting system. We have 3 years of data on the temperature and humidity of this house, verifying the performance.
WHAT THE ARCHITECT SAID
"Cyril has a phenomenal amount of knowledge and great project management skills which brings control on site. This was very good for me as an architect, because he asked the right questions at the right time to get the job done. These skills combined with his excellent tradesmen, brings a very high quality of work.
Working with Cyril was such a good experience, I can honestly say that after 25 years in the industry, if every building contractor was as reliable as Mannion Passive House Builders, I could charge my clients half what I do!"
Michael Conroy
Architect, Michael Conroy Architects, Limerick
PROJECT KEY COMPONENTS
Airtightness Test result: 0.6ACH
Heat Recovery: Dantherm, HCV3 (2 No.) Dantherm HCH5 Heat Recovery Units, with summer bypass, 77% efficiency HRE including air duct losses
U-Values: Foundations – 0.131 W/(m²K), Roof – 0.115 W/(m²K), Exterior Walls – 0.171 W/(m²K)
Windows & Glazing: HolzPlus timber aluclad windows and doors, U-value 1.3 W/(m²K) and Triple-glazing with warm edge swiss spacers, U-value = 0.6 W/(m²K)
International Passive House Database Ref: 2472
BER: A3
WHAT OUR CLIENT SAID
"We already had planning permission when I initially contacted Mannion Passive House Builders to do PHPP on the design. My wife, Sharon was not convinced about building a passive house but we visited 2 completed Certified Passive Houses and her confidence was built up.
Cyril suggested some design changes, and in consultation with the architect and ourselves, removed some features that were unnecessary, this saved us money and improved the layout and performance of the house. A strict deadline was in place for the completion, and this was met, there are no settlement cracks worth mentioning.
The temperature in the house is even throughout day and night. The comfort levels are such that I can say we will never live in anything put a passive house for the rest of our days."
Ronan O'Connor
Co. Limerick, Certified Passive House Owner
LIMERICK'S FIRST CERTIFIED PASSIVE HOUSE