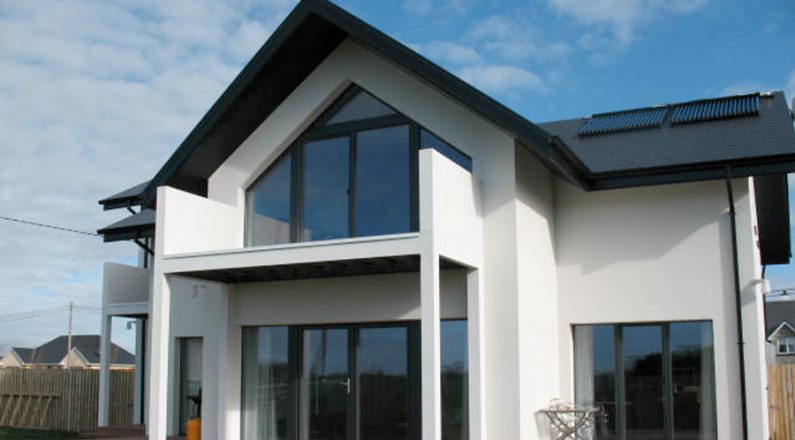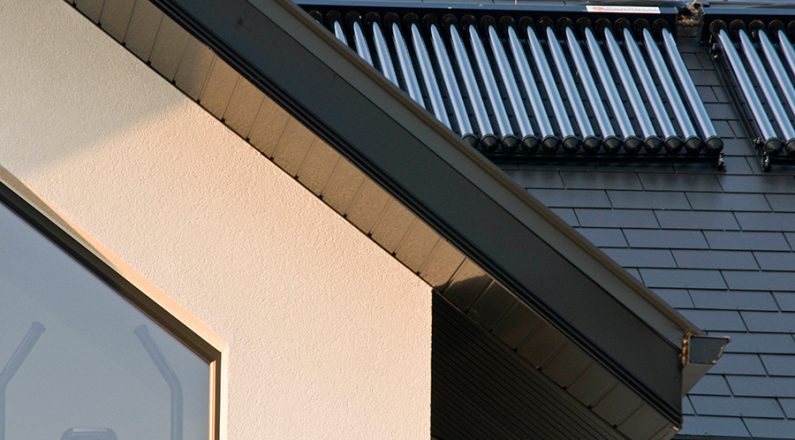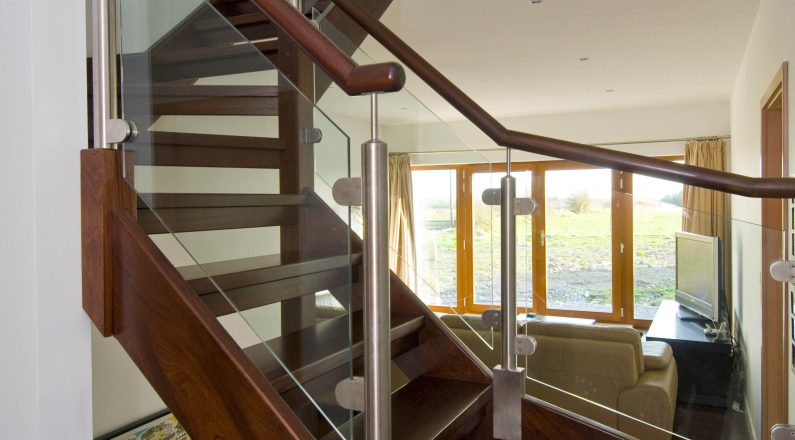 PROJECT DETAILS
Clients: Scott & Ann Cook
PHPP: Mannion Passive House Builder
Media: Passive House+ Magazine
Awards: Green Award Residential Building, Finalist 2011
Certification: International Certified Passive House Database ref 2286
PROJECT DESCRIPTION
This detached family home in Athenry, Co. Galway, was the first certified passive house in the West of Ireland. Construction was completed on time and within budget in 5 months, another 5 months of meticulous planning preceded the build.
An exceptional independent air-tightness test result of 0.28 air-changes per hour (ACH) was achieved in this timber frame construction, indicating there are effectively no draughts anywhere in the house. This also guarantees a long life for the building by eliminating the possibility of moisture penetrating and damaging the structure.
LED lighting was used throughout the house to further reduce energy demand. In total 70 x 2 watt lights were installed, the total energy demand for lighting is 140 Watts, less than the usage of two standard light bulbs! A solar thermal system provides hot water all year round and a small wood burning stove supplies the building's small space heat demand, and boosts the hot water in winter time when the solar system is less efficient.
PROJECT KEY COMPONENTS
Airtightness Test result: 0.28 ACH
Heat Recovery: Paul, Thermos 200dc
U-Values: Foundations – 0.11 W/(m²K), Roof – 0.1 W/(m²K), Exterior Walls – 0.11 W/(m²K)
Windows & Glazing:

Internorm, edition passiv, 

U w-value =

0.9

W/(m2K), 

Internorm Triple Glazing 

U g-value =

0.55

W/(m2K)
BER: A3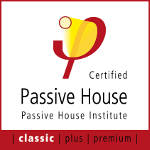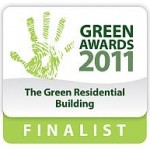 WHAT OUR CLIENTS SAY
"From the outset, I wanted to build a passive house and thoroughly researched the options, even exploring possibly shipping a kit house from Germany. I met Cyril and felt he was very responsive and had great ideas, there were no other building contractors under consideration for this project.
Cyril knows how to deliver a quality product, the finish and detail is very good, in this type of house this was essential to achieve the crisp look.
I would recommend to anyone to build a passive house, they give a superb level of comfort the house is quiet with a consistent warmth throughout, this gives a feeling of wellness, people notice it when they walk in the door.
Our house was finished on time and within budget, I would absolutely, highly recommend anybody to work with Mannion Passive House Builders."
Scott Cook
Passive Home Owner, Athenry, Co. Galway
TIMBER FRAME CERTIFIED PASSIVE HOUSE